We've read several reports recently about employers not having a complete right to work process in place. And some of those issues have been reflected in conversations we've had since the start of the new year.
What's the problem?
It seems to be that employers aren't aware of the right to work guidance and are making assumptions about the documents they can use to check that candidates have the right to work in the UK. What's more, some employers do not store or manage Right to Work information properly even if they've collected it. In October last year, the government updated their guidance from the temporary guidance issued during the Coronavirus pandemic – and many employers were completely unaware of the changes, even as they were about to come into force.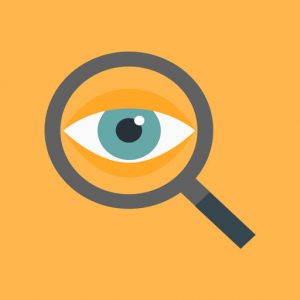 What does this mean?
A right to work check is a legal requirement, allowing the employer to demonstrate that they have proof that a candidate is eligible to work legally in the UK. If you fail to do this, you can be subject to a fine of up to £20,000 for each ineligible employee. You'll also potentially face a custodial sentence, and your business reputation will take a significant knock.
The government's guide, An employer's guide to right to work checks, states: "If you conduct the checks as set out in this guide and the code of practice, you will have a statutory excuse against liability for a civil penalty in the event you are found to have employed someone, who is disqualified from carrying out the work in question, by reason of their immigration status."
So, if you carry out your right to work checks properly, and in line with government guidance, you would not receive a penalty if that worker is later found to be an illegal worker.
What should I be doing?
You should have a clear, written process to help you conduct right to work checks for every hire. This should include:
Conducting the checks before your new employee starts working for you
Showing clearly how you will store any personal information, in line with data protection laws
Having a timetable for re-checking right to work if the individual has a visa or other documentation that comes to an end during their employment with you
There are three approved ways of organising a right to work check:
A manual check – you are responsible for obtaining documentation from the lists approved by the government. You must then check that documentation to make sure it is genuine, and you must keep a copy of each document in a way that cannot be manually altered. You should also have a separate record of when the checks were undertaken, and you need to store all the relevant information during the period of employment and up to two years after the employment ends.
An Identity Service Provider check – you can manage your right to work checks digitally by using the Identity Document Validation Technology. To do this, you'll need to use an approved supplier – the Identity Service Provider. This option is for valid British or Irish passport holders only, and the candidate must agree to this type of check.
A Home Office check – if your candidate has a current immigration work status, you can use a Home Office service to check this status online. This may not cover all types of immigration work documents, so you may have to use your manual check process instead.
At Objective HR, we can assist with digital right to work checks – they are quick and cost effective. All we need is your candidate's mobile number and email address. We'll send them an SMS message to get things started. There's no need for them to download an app or login to a portal – they simply take a selfie and a photo of their passport. The check usually comes back within 24 hours and we send you a complete Right to Work report that you can keep for your records.
It's worth bearing in mind that 20% of the UK population do not have a passport and would fall out of this process. There are also occasions where individuals do not want to provide their information digitally and so would fall out of the process – in these cases, we can help you to make sure your manual process is thorough and within the government's requirements.