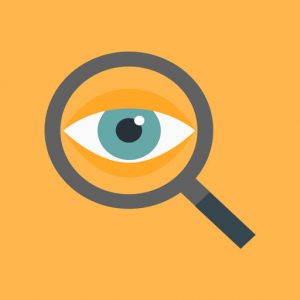 Pre-employment screening and referencing should be a key part of your recruitment process. Aside from the fact that you have a legal obligation to make certain checks, screening also ensures that the person you are employing is who they claim to be – with the qualifications, experience and background they claim to have.
As many businesses have discovered to their cost, failing to properly screen and reference candidates can lead to a range of issues – from theft and fraud to violent or unsafe behaviour. And for businesses employing someone who doesn't have the right to work in the UK, there are both civil and legal consequences that could seriously damage your reputation.
Making screening part of your process
Our advice is to make sure that pre-employment reference and screening is a habitual part of your recruitment process. For many businesses, this process can be explained in a simple flowchart – you can work on this alongside your HR adviser or recruitment agency to make sure it covers all your requirements.
The screening and referencing part of the process may come in at different stages for different businesses. For most businesses, however, these checks take place pre-employment – once the candidate has been selected and the offer made. In these circumstances, the offer is usually 'conditional'. This means that the business requires successful screening and referencing results, as well as satisfactory personal references, before the offer is made final.
What screening checks are necessary?
The range of checks that you want to include in your process are likely to be tailored to the type of business you run, but there are some that you are legally obliged to do. You have a legal duty to make sure that anyone you employ has the right to work in the UK. It's important to note that, whatever the circumstances, you can be subject to both civil and criminal penalties if you are found to be employing someone who does not have that right. Civil fines can be up to £20,000. And as far as the criminal legislation is concerned, you can face unlimited fines and a prison term of up to five years if you are found to have knowingly employed someone who doesn't have the right to work in the UK.
So, at the very least, you should ask prospective employees to supply their original right-to-work documents. You should then take 'all reasonable steps' to make sure that the document is genuine, and relates to the individual applying for the job. You also need to check that the document allows that person to work in the type of role they are applying for. Once you are satisfied, you need to copy the document and keep it in a secure format that cannot be altered.
Even for those who have an automatic right to work in the UK, you should check identity via passport or driving licence, and make sure that the candidate has the qualifications and work experience they claim. Sadly, it's not unusual for people to lie on their CV – and this may be even more prevalent at a time where many people are applying for job roles.
Checks for specific sectors
Workers in some sectors need to go through particular screening and referencing checks to make sure that they meet regulatory requirements. These might include the medical, insurance, banking and financial services sectors, where the regulator requires specific checks on criminal background and industry-relevant qualifications or registrations.
If your business operates in a regulated sector, your business and reputation is at significant risk if you employ someone who doesn't meet the relevant criteria. That's why it's important that you are up to date with the latest requirements and invest in reliable screening services that meet your regulator's requirements.
Getting ahead of the game
It can be daunting to run screening and referencing checks yourself – particularly if you don't have an in-house HR function. And yet you are still required to check out all the candidates you make job offers to.
So it makes sense to get ahead of the game by outsourcing the screening and referencing part of your process to a trusted partner. This can be a specialist consultancy like Objective HR, which has all the legislative insight and access to the latest screening tools.
All our checks are carried out to recognised standards, including BS7858, and we manage sector-specific checks such as FCA, SMCR, PCI-DSS, Airside and the Care Quality Commission. In addition, we can run identity, qualification, criminal, DBS and employment history checks, giving you a thorough and individual report on each candidate.
To find out more, take a look at our dedicated screening and referencing service, or contact us today.